Best Online Course Platform Resources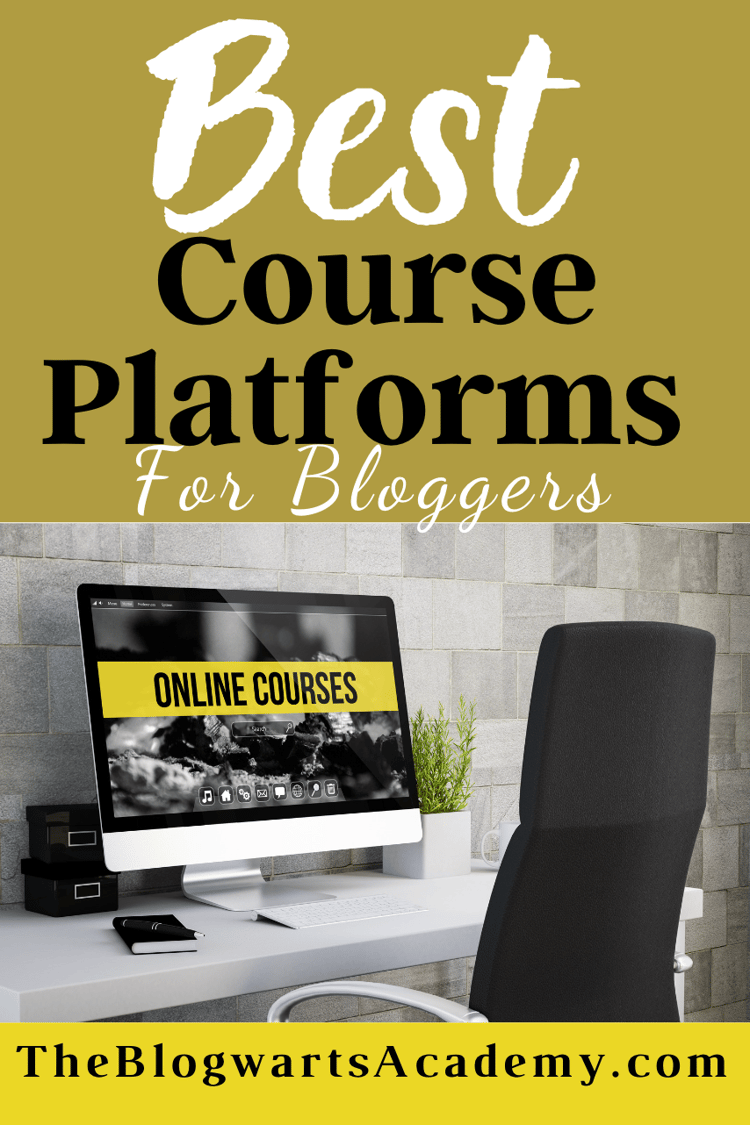 The online course industry has exploded and will only continue to grow. Many are seeking knowledge and skill as the internet is an information provider. We use the internet continuously to bring us specified information and data that we seek and that pertains to what we want to know, right there and then.
Our instant knowledge world is perpetually expanding. Not only are people seeking information but those with skills are able to create single classes or even courses to share their knowledge with others.
Technology has enabled people with the ability to create online courses to sell in a seamless and easy manner. 
Everyone knows something we don't know.
There is some sort of skill or piece of knowledge that makes you unique.
We can all learn from each other. Producing courses is a great way to share your knowledge with audiences. You don't have to be an "expert" in a subject.  The ability to reach an audience to teach others has no boundaries with today's technology. There is literally no excuse not to share your knowledge to those whom may benefit. 
There is vast market of niches that many have skills that others don't.
Sharing what you know and teaching others is beneficial to many.
There are benefits to creating courses and the main one is creating constant monetary growth known as passive income.
The great benefit to those whom create courses is the perpetual passive income they earn. The online course industry is extremely profitable. It is over one billion USD annually. 
Once you have created a course and launched it on a course platform, it is pretty much set to be an ongoing money maker for you. Some course content may need to be updated periodically. But many courses can be evergreen content. 
One can teach many different topics through an online class. This can be: games, crafts, graphic design, hand written fonts, languages, fitness, budgeting, organizing, business skills, technology, gardening, cooking, baking, grilling, family skills, tutoring and so much more! 
There are many class creating platform choices that exist and the list is only growing. Knowing which platform may be best for you to get started is one of the first steps to creating recurring revenue. 
CourseCraft is a wonderful platform that helps you step-by-step create a course from scratch. This is helpful if you never made an online class before or are not quite technically savvy.
One of the many neat features that CourseCraft offers is the Lesson Editting Platform that enables you to edit your lessons right in the one simple dashboard. 
Podia is one of the most helpful and resourceful class creating platforms that exist today. Podia not only provides you with the means to create course but to also sell products such as digital downloads, host webinars, create a membership network, create a storefront, perform email marketing and Podia even includes a messaging service for your website. 
An amazing feature Podia delivers is you can use Podia's affiliate program to reward customers and partners who share your products. Set your own commission terms and give affiliates an incentive to promote you.
The Teachable platform offers customization using your own domain and multiple integrations such as ConvertKit, MailChimp, Facebook, Google Analytics, Sumo and many others.
Pricing for the Teachable platform starts at $39 monthly. Pricing is lower for annual plans. Paid plans include unlimited students, drip-course content, email marketing integration and even discount coupon codes for your students to use. 
Ruzuku enables you to create not just online classes but also quizzes, webinars, subscriptions, and free and paid classes. They offer unlimited hosting and data with all plans. 
One of the many helpful features that Ruzuku offers is the  teleconferences with slides, group chat, and automatic recording. You can also host video broadcasts with slides, group chat, and automatic recording to create webinars. 
Various platforms keep entering the online class creating arena. To provide you with information and the knowledge of resources, we here at The Blogwarts Academy have compiled this list alphabetically to help you decide which online course platform may be most beneficial for you and your audience.
Disclosure: Some of the links are affiliate links. If you decide to purchase any of these resources, a small commission may be earned at no additional cost to you.